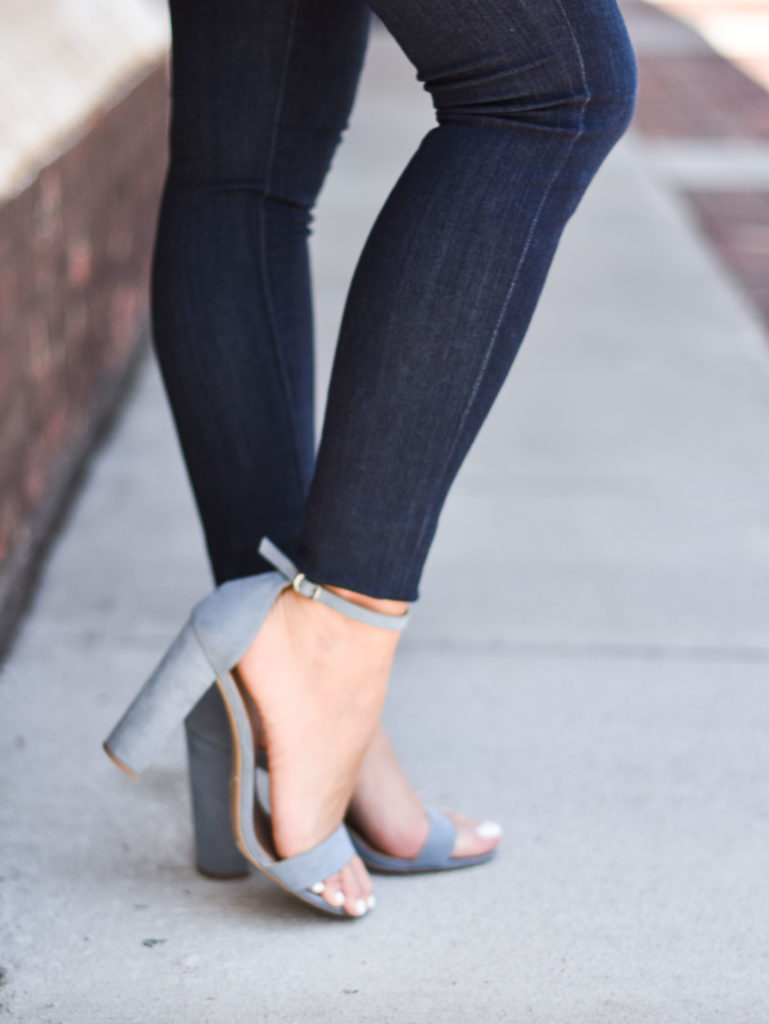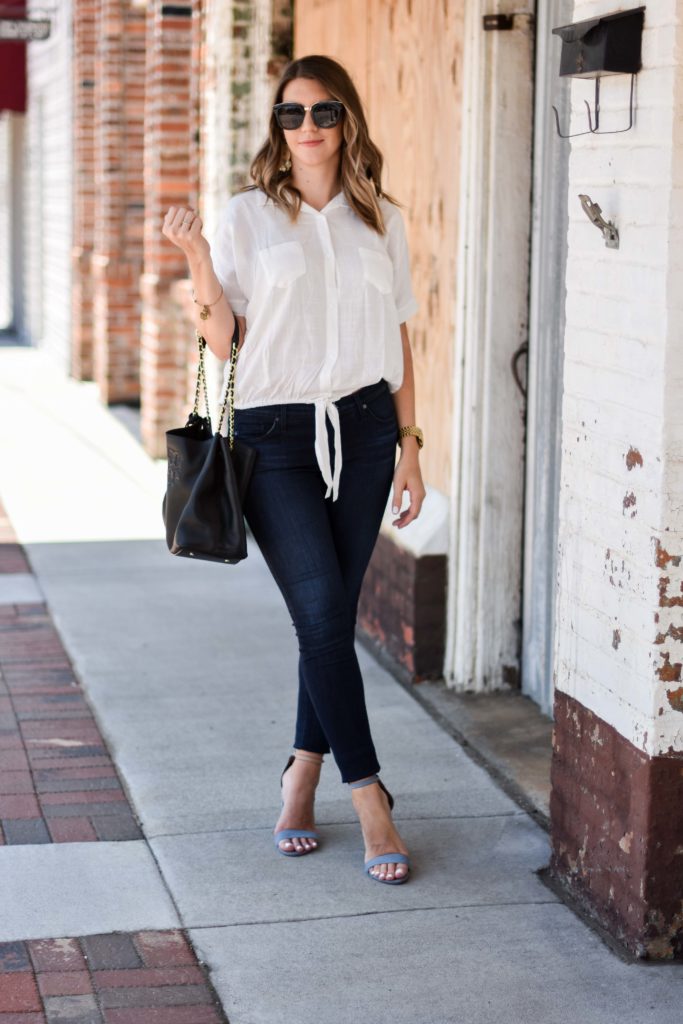 Happy start to a new week! I love beginning the week with a positive attitude, even if what lies ahead may not be very exciting. A little placebo effect, if you will ;). It's been a busy weekend and a crammed-full Monday, hello Bachelorette finale. My weekends have been so jam packed lately, too. I can't wait for a little bit of a slowdown!
In other news if there is one color I wear the most between the months of May-August…it's white. Something about it, especially living in the hot climate that I do, subconsciously makes me think I won't be as hot when I wear it. Call me crazy maybe, but do any of you think this too? This top in particular is so incredibly light, it's nearly linen, but it's actually cotton, and just screams summertime. It's One Size, and I'd say fits like a small-medium. If you've noticed also, I am slightly obsessed with the tie up trend. Just slightly. For someone that naturally gravitates to a neutral, simple wardrobe, adding a fun little detail such as the knot or tie amps up the simple factor, taking it from a 5 to a 10 just like that. Do you own any tie up or knotted tops? Tell me what you think about this trend, below!
Even as hot as it is I still love a good pair of jeans, and can't quit my AG skinnies. They are hands down my favorite brand of jeans, albeit a little more on the pricier side, but over time I've learned you get what you pay for, and jeans just happen to be one of the things I splurge a little on every now and again. It makes a world of difference, believe me. These run true to size. As often as I wear ankle strap shoes I need a pair of jeans that coincides in length with this style of shoes and these are perfect for the job! A darker wash instantly dresses up your look, even if it's a simple white v-neck t-shirt.
How fun is this bag too? I love the chain detail and the slouchy hobo style, and love that it's simple, yet classic enough to be worn with just about anything. The quality of the soft leather can't be beat! It's an older purchase but similar styles are linked in this post.
I hope you all have a great week! Do one thing this week, each day if you can, that makes you happy. For me it's simple things such as getting my favorite Starbucks drink, trying a new place for lunch, buying a new top on SALE, meeting up with a friend, etc.! Try it, it works!! xoxo brandi
Top (One Size), similar I love here & here | Jeans (TTS) | Sunglasses | Similar Earrings | Bracelet | Michael Kors Watch | Tory Burch Purse (sold out), similar here, similar less expensive here & similar for $35 here! | Block Heel Sandals (TTS)
Love this? Spread the word!