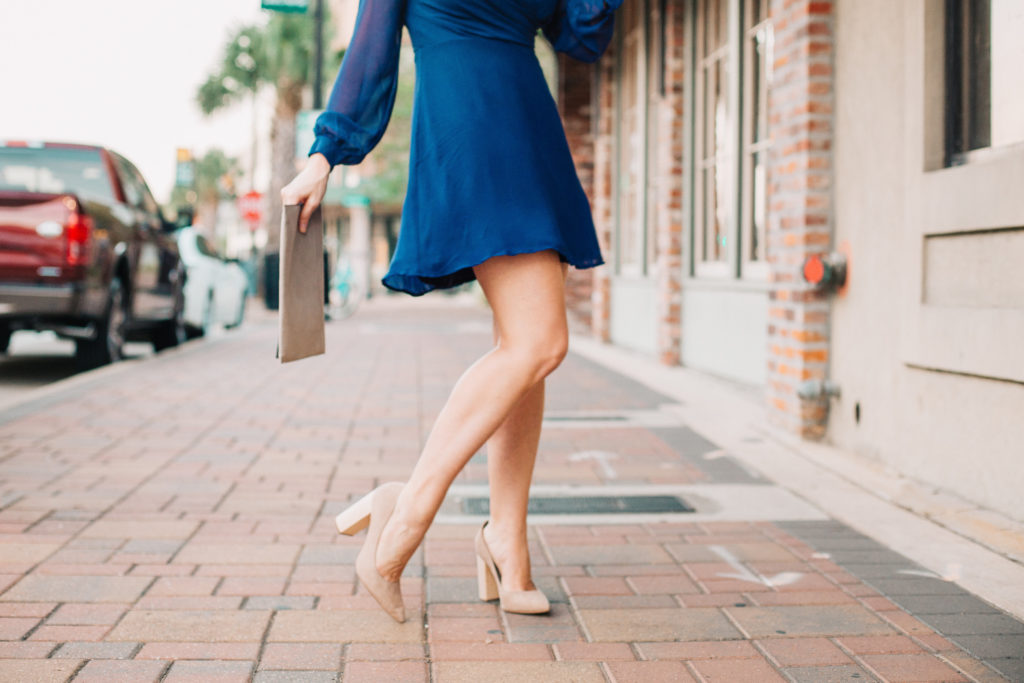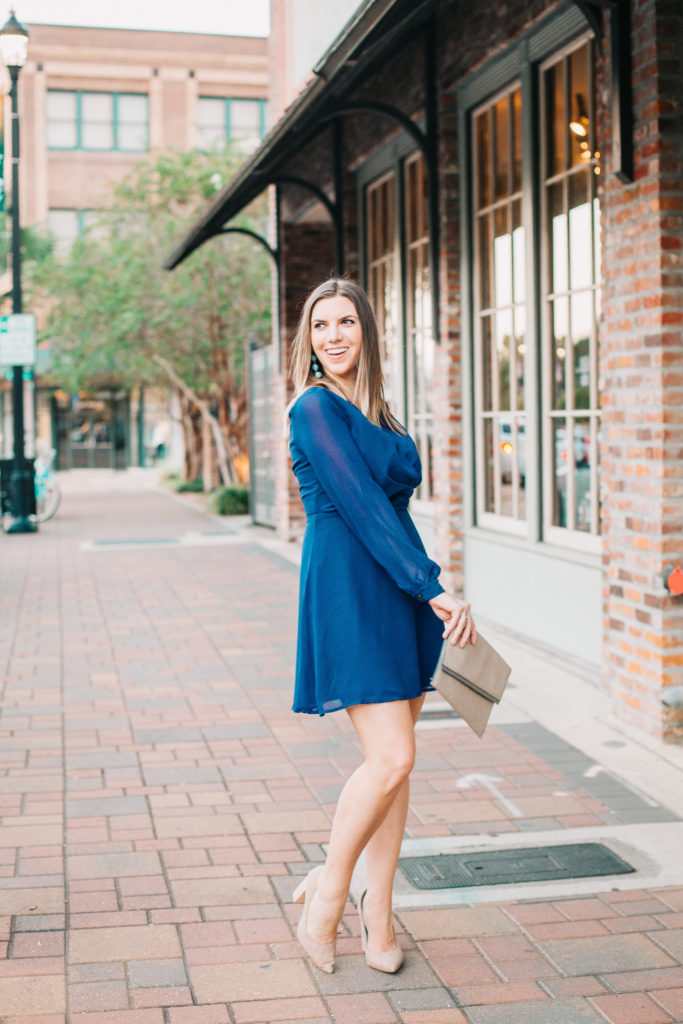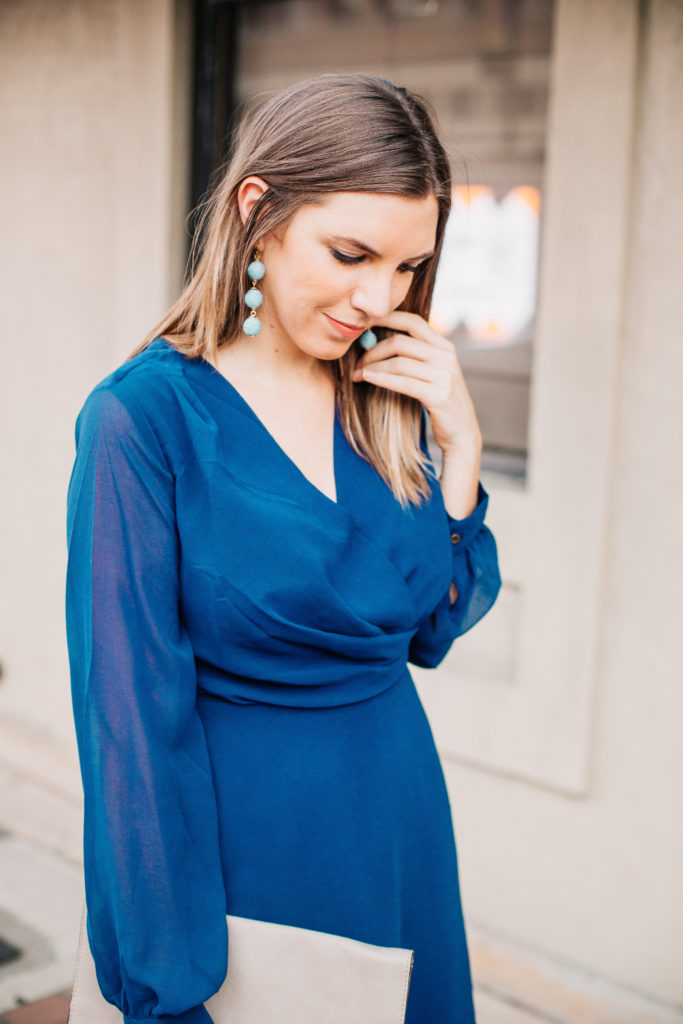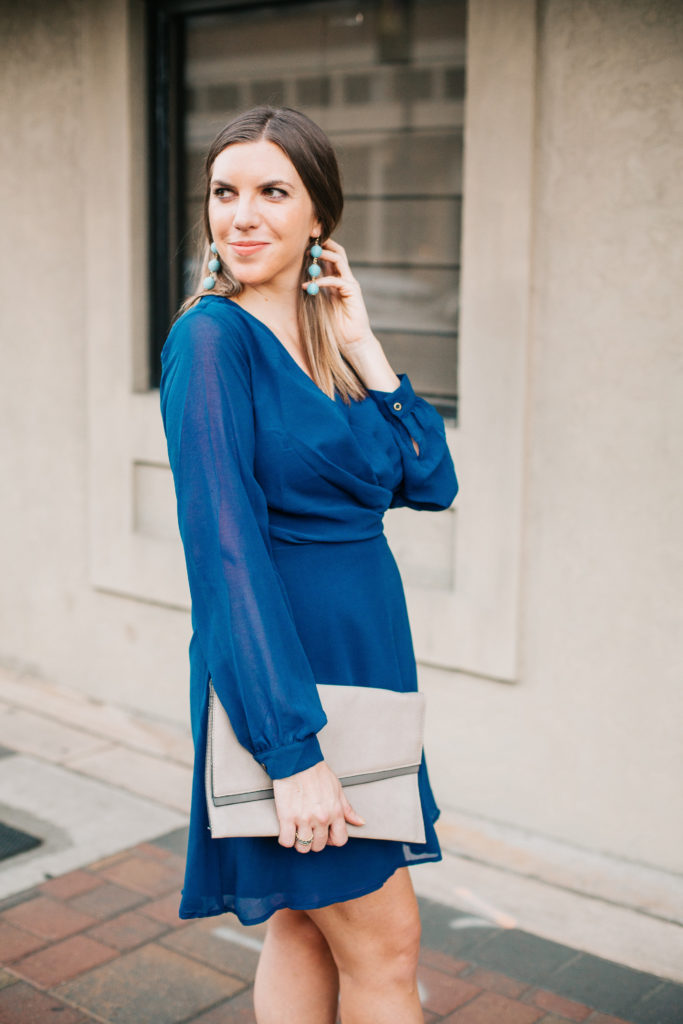 Photography by Katie Doxey Photography
I feel like this is one of the easiest looks for me to put together, stemming from my many years of lots of girls' nights, happy hours, ladies night drinks in college, and basically being a single girl until I was 26. And to be honest I have always had a strong affinity for getting "dressed up" as people around me would always mention. "Why are you so dressed up?" "Did you go to a wedding?" "Where are you going all dressed up?"…these are the questions I'd get asked quite often, and still do from time to time, and my response has always been to just say where I was going, whether that be a night out with friends or what have you, because how could I explain that I was or was not dressed up? That's an opinionated term, and it's really just who I am and have always been! To be honest I did sometimes tell people that I went to a wedding just to end the conversation there! Ha!
Also, funny note-the tag on this dress says the color is purple, but I see navy!
Anyway, although this is an easy look for me to put together this is not the type of look I wear the most. I am a jeans and tee girl nowadays.. something simple, comfy, throw on and go, & transitions from season to season, but I do still love to get dressed up every once in a while. So when I do, being that it's not as often as usual, I don't typically splurge on a dress or an outfit I don't plan to repeat several times. So when I found this dress at Forever 21 and saw the price tag I knew I had to try it on for a few reasons. It doesn't scream F21 to me, which nothing I buy from there does. I make sure to pick up pieces that look as if they are the best quality for the price, and nothing too trendy. I also immediately thought of a classy, but dressy event. And again, TEN DOLLARS! Can't say no to that, even if you plan to wear it one time only. The material is light and lined, and would look so cute with a black leather jacket over it! I'm in a size medium.
Do you have any fun plans this weekend? I'll be heading to Dallas to see my boyfriend and to visit the Dallas Arboretum!
And P.S. Do you think this dress looks purple, as the tag says? Let me know your thoughts on this look in the comments! xoxo
See also my Fall wedding guest dress post for similar inspiration!
Dress ($10, size med)| Nude Block Heels (TTS, I wear these with EVERYTHING), also here and here| Ball Drop Earrings| Similar Nude Clutch| Lip Color in Stockholm

Love this? Spread the word!